how are you all doing? Getting crazy with your christmas shopping? Relaxing in front of your decorated tree?
We are not gonna have a Christmas tree this year, the flat we are renting is ridicolously small to even think about it, but I have got big plans for next year when we will be in the new house, I can guarantee my decorations will be visible from a space station!
Anyway, today I want to talk about the live demonstration I saw on the Benefit event I went to the
Michelle did the make up on Camille, a very natural and fresh look, and this is how you can do the same. (taken from the Benefit press release).
- On clean and moisturized skin apply
Sun Beam,
Benefit's famous highlighter, with a clean brush. I use a duofibre or a foundation flat brush.
-
Apply your usual foundation, Michelle used the
Hello Flawless oxygen Wow,
which I own and I like, most of all for the very natural finish.
-If you need use a concealer for imperfections or undereyes area. I unfortunately do need, I bought the
Benefit erase Paste
, but got a completely wrong colour, must try it again.
- Apply a champagne-beige shimmer cream eyeshadow all over your lid, using a blending brush. She used the
Creaseless cream shadow liner in birthday suit
.
- Use a brown eyepencil in the waterline and under the lower lashes, try with two or three layers so you are sure it stays on. This line has to blended so to give a natural look.
- Brush and if you need, fill your brows with a brown pencil, and fix them. Benefit does a gel called Speed Brow Gel to help you if you,ve got unruled brows!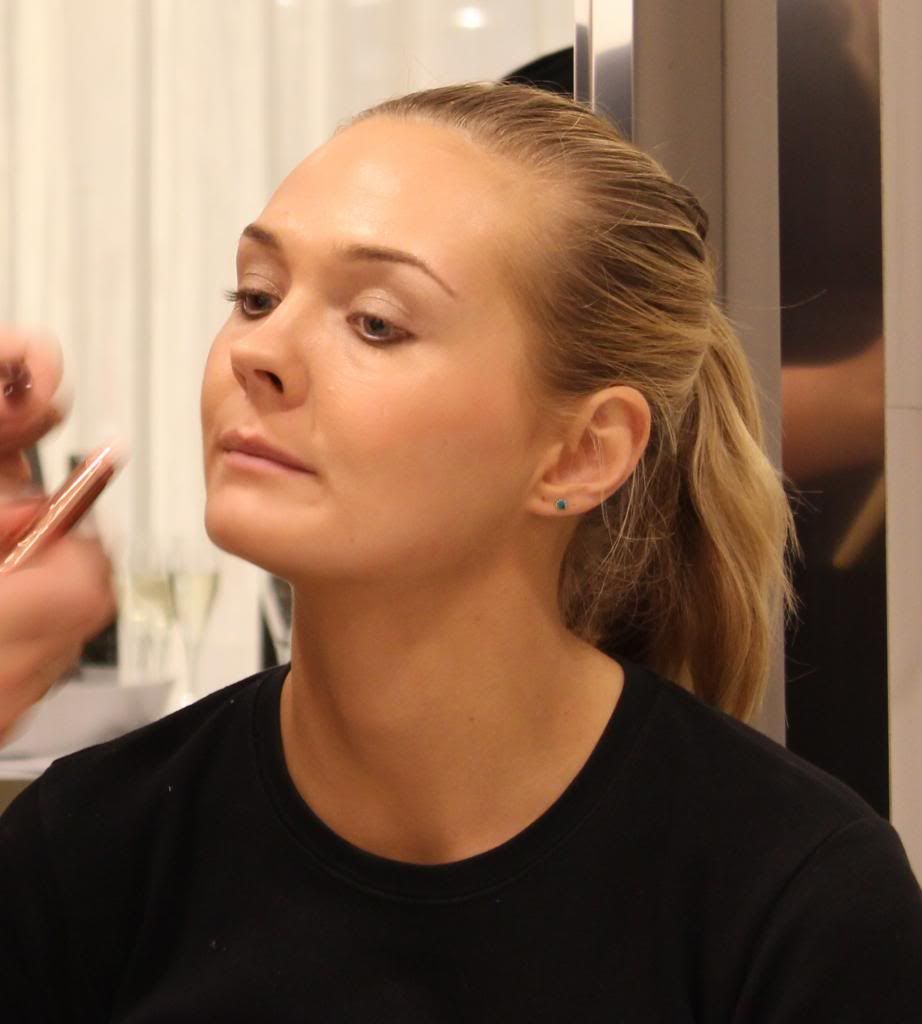 - Use a pinky peachy cream blush on the check and the cheeckbones, and of course, remember to blend! Michelle used of course the new Fine One One, blending upwards.
-Natural lipgloss…and you're done!
I really liked the idea of applying the High Beam before the foundation, I've used this little trick few times now and I must say it makes a difference, I like the subtle glowing effect that gives me without looking like a light bulb!
Let me know if you try it and thanks again to all the Benebabes!