When I think about Benefit, I think about damn good products with amazing packaging and a make up collection that makes me drool on the counter every time I visit one.
This is why when I found out about a bloggers event in the new born Beauty Bazaar
(more here
), I must admit, I begged for an invitation.
And there I was, all happy, taking and adorable and comfortable (and smelly, and crowded with screaming children) National Express bus directed to Liverpool.
As soon as I arrived to this new amazing beauty destination I was pleased to see that, as always, the Benefit counter stands out; all that pink, all those retro images, all the vintage packaging is just a pleasure for the eyes.
The Benababes, forgive me if I can't recall all the names, took me and other bloggers to a private corner on the second floor where we were introduced to the story of the brand, how the magic began from the colourful fantasy of the twin sisters Jean and Jane, what the brand has achieved in all these years, from the beginning 'till the last releases like the "Porefessional primer" and the best ever selling mascara "They Are Real".
The best part was, for me, the live demonstration, done by Michelle, of how to create a make up look, in particular this was the same one that the Benefit team used for the Matthew Williamson's catwalk on the last London Fashion week (good choice Matthew), and I'll do a post only about it.
I wish I was as good as Michelle to do my own make up every day!
It's a cream product in stick with 3 shades that you can apply straight to your cheeks and then blend, or you can pick up the colour you want with your finger tips, whatever, it's quite a multitask product that I am pretty sure will be much appreciated in my make up bag.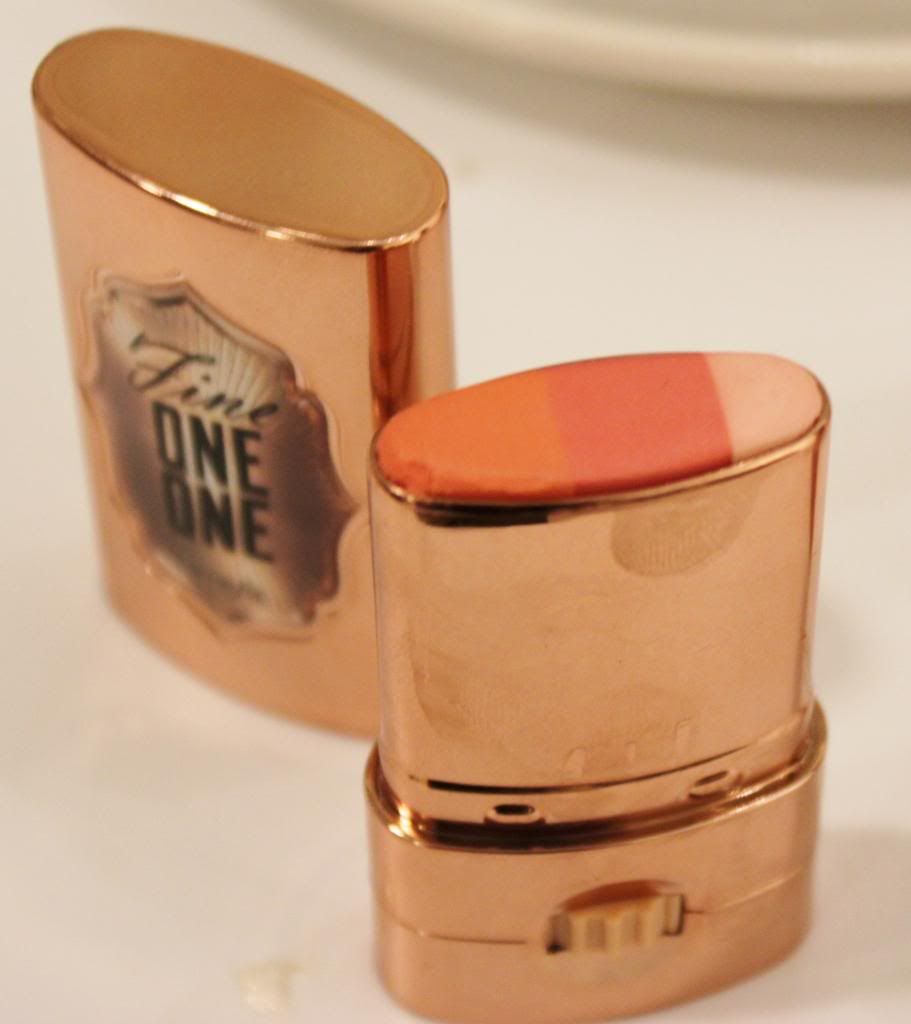 As you can see from the pictures,in the stick there is a pinky shade, a coral one and a lighter one that works like an highlighter.
I really would like to thank Michelle, Leanne, Lisa, Rita and all the Benebabes for a lovely afternoon, you are the best!!!!