first thing I want to say, how can you not fall in love with

this indie company that sends you sweets together with your order?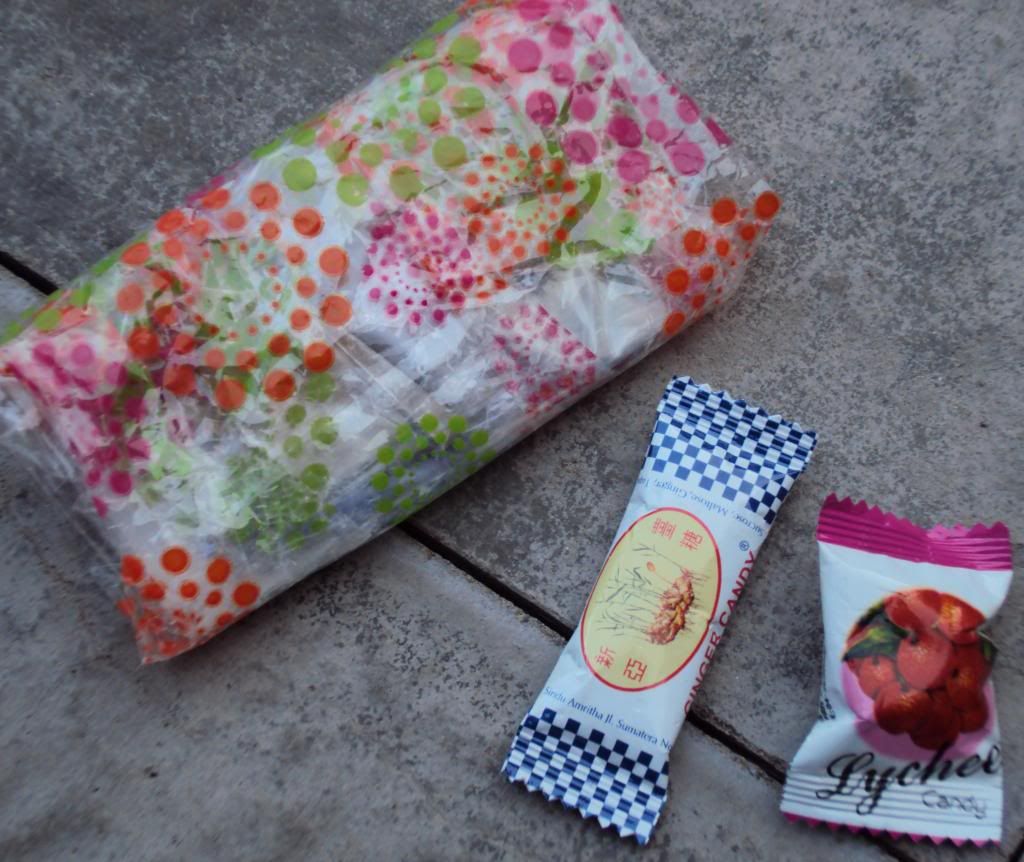 I came across the Shiro minerals website from the amazing Rock, Roll and Glam blog, a proper heaven for indie cosmetics swatches that I strictly recommend you.
The website gives you the feeling that you are browsing a fantasy potions book rather than a cosmetics site, with dragoons and fantastic creatures on the pages and is very easy and clear to navigate and place an order.
They sell small gifts and stickers as well.
For all the collections of pigments you can decide if purchase the full size ( $5 for 2 gr), mini size ( $3.50 for 1 gr) or the sample size ($1 for ¼ tsp).
Shipping is available worldwide and is very cheap, only a flat $ 1.75 for samples and stickers and $ 3.50 for all the rest.
These are the ones that I picked (note the fantasy theme in the names!)
-
Majora's mask (purple blue with golden shimmer)
-
Mewtwo (greysh violet with gold toned shimmer)
-
Temple of Time (silver gray with beige shimmer)
-
Lance the dragon trainer (lavender purple)
-
Master sword (described as a blend of silver and gold)
-
Party Escort (grey with golden shimmer)
Here are the swatches ( in the same order as on the previous list).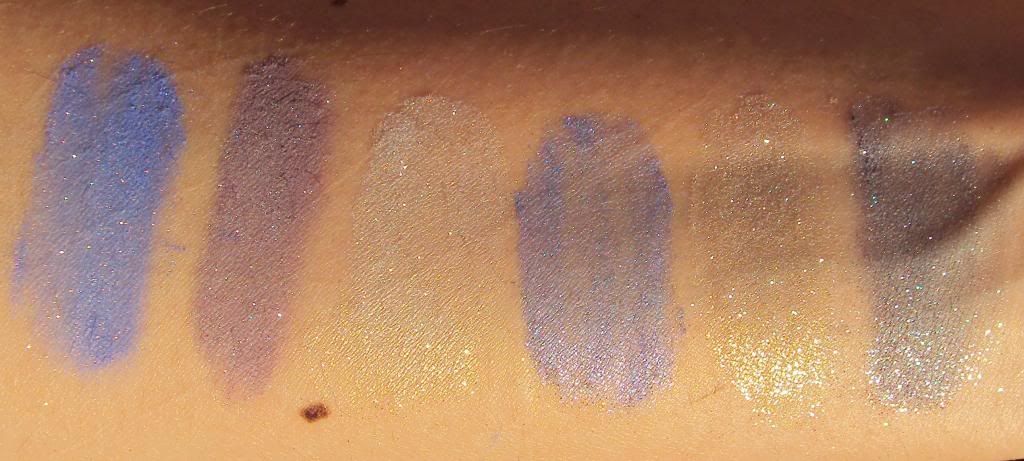 All the shades I bought, as you can notice, are quite shimmery with micro glitters.
On every sample bag is indicated if the pigment is safe for use on the lips.
Little bags and kawaii sweets, what should I say? Thank you!
If you want to refresh your pigment stash without spending a fortune I would definitely give this company a go!
swatches without flashes
Now you will excuse me but it's time to eat my treats.
here is the website, if you buy something let me see the swatches, I definitely want to buy more!