During my recent trip to London I visited Coven Garden, where I enjoyed a gorgeous chocolate waffle at ''le pain quotidien", a walk through the market and a gorgeous purchase for my Pugalicious Wardrobe!

Look at that hoodie, isn't it lovely?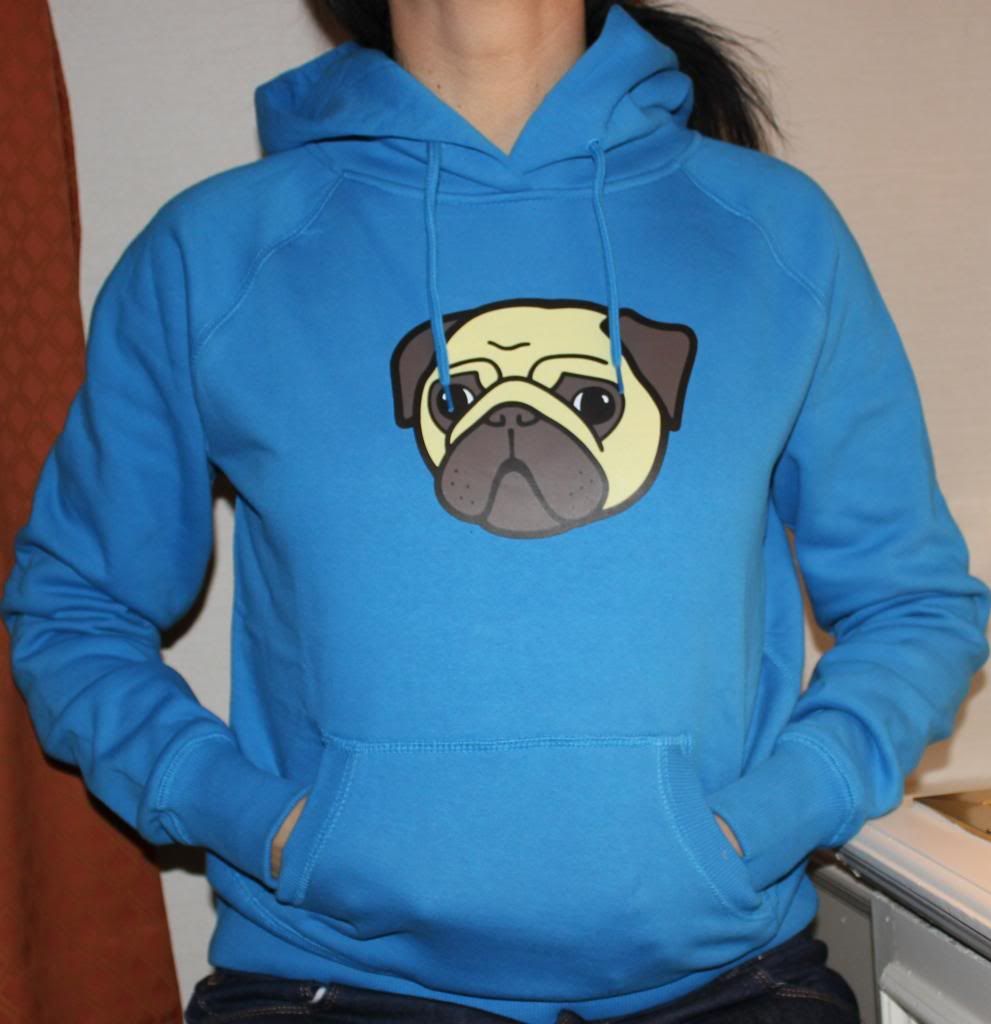 As soon as I spotted the stall's owner wearing it I though: M-I-N-E!

25 pound later it was in my arms.

100 % cotton, it's soft and easy to wear and basically, has got a pug on the front, so it had to be purchased without further explanation.


There is a good choice of prints, colours, with other dogs available and they sell bags, t shirts and more lovely stuff.

Thanks God I don't live in London, I would be bankrupt after a week!

The lovely girl at the stall gave me a leaflet of the online shop, here it is if you want to have a look, with free worldwide delivery!
http://www.pawprintslondon.com/
have a nice day and remember, Love Pugs!!