What do you think about my bag?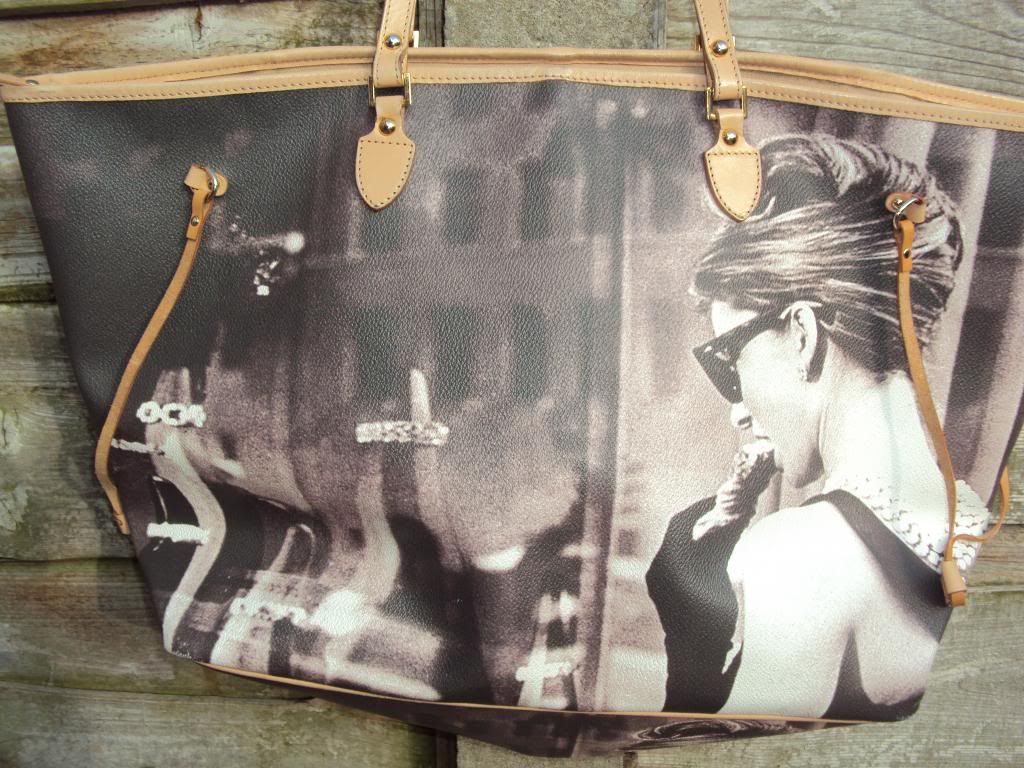 I get so many compliments every time I wear it that I decided to blog about it.

This bag was last year's Christmas present from my mum and my sister.

It's from an Italian brand called Bagghy, that basically restyles the most iconic and famous ''it'' bags with vintage and statement prints and pictures, see Marylin, Audrey or New York and London most famous landscapes.
They do bags, small purses, wallets, key rings and every piece has got its own name, my bag is called "Bagghy bag".

The quality of these bags is stunning: 100% real leather, every details is so accurate.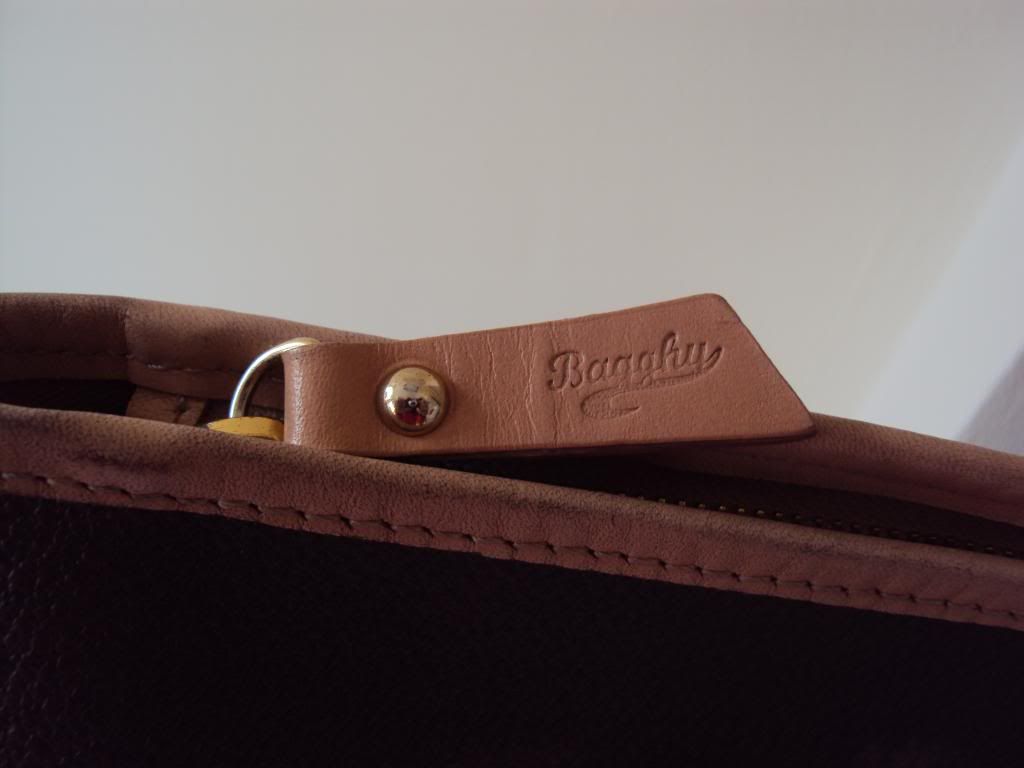 After half an hour in the shop, and at least 20 ''ooohhh this is the one I want'' later, it was really difficult to pick up only one bag, but I decided to go for this one.

As you can see it's a perfect

Louis Vuitton Neverfull lookalike with pictures from the film

''Breakfast at Tiffany's''.
I have a soft spot for Audrey you see and that film, well, no need to say how good it is.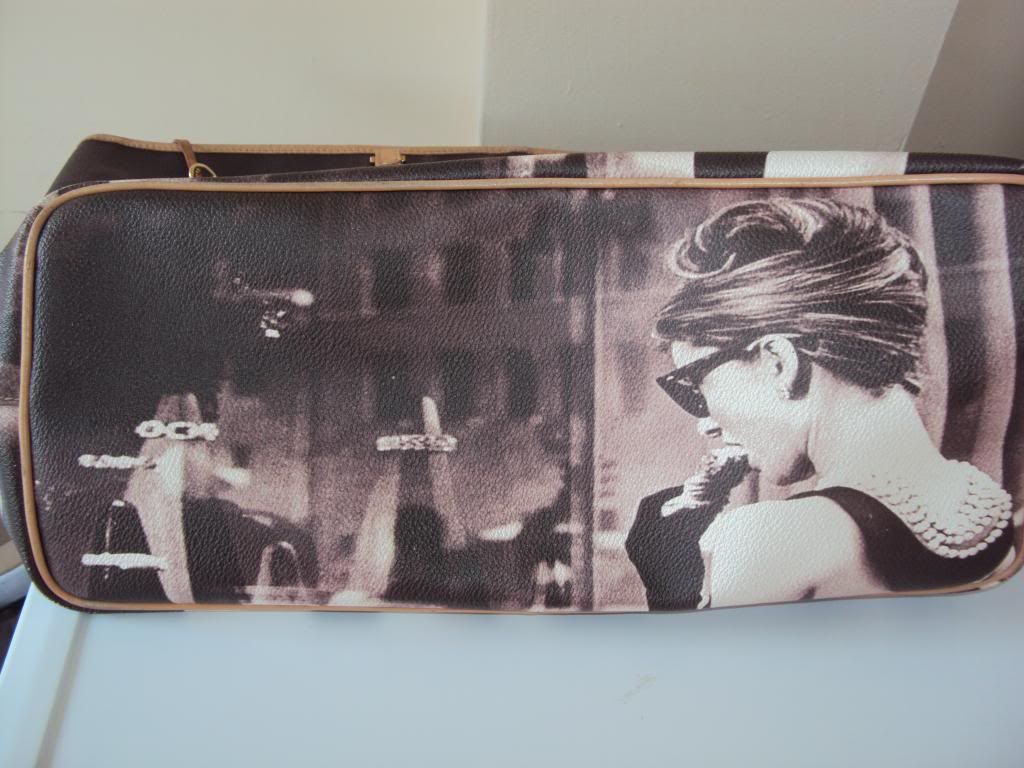 I am the proud

owner of one (well, they were two before my sister came to visit and decided to borrow one basically for the rest of her life) Louis Vuitton neverfull GM and I can tell you that they are 100% same model, shape, dimension and most of all quality.


Only difference: the Bagghy has got a zip, really useful if you travel in bus, metro, trains or any place that puts you at risks of

pickpocket's eyes.

The inside of the bag has got a cotton lining with a small zip pocket.

I have been using this bag quite a lot since I got it and I am starting to notice the typical darkening of the leather parts.

It's a very sturdy bag, and this is for me quite vital for 2 reasons:

- I am a ''100 kg bag'' person and I am guilty for few broken handles because of this, but here I cannot notice (yet) any suffering part.
-

I am not nice with my babies:

they are thrown on trains, flights, buses, pavements, squeezed in suitcases and cabinets.

They have to be strong to survive! Well this one is doing pretty well, not even a scratch to be seen at the time we are talking.

Unfortunately all this comes with a price, a high one to be fair, because this bag is £390

Worthy? Well, it's definitely a yes for me!

Here is the Bagghy website

where you can find the whole collection and dream about it (yes, Hermes-like with New York picture, I am talking about you!)

But now I want to know about you, what's your favourite bag at the moment?