Hands on if you love a good "gift with purchase": I definitely do.
I picked up my copy of "STYLIST MAGAZINE" on thursday and I was trilled to find this offer inside about a free gift with L'occitane.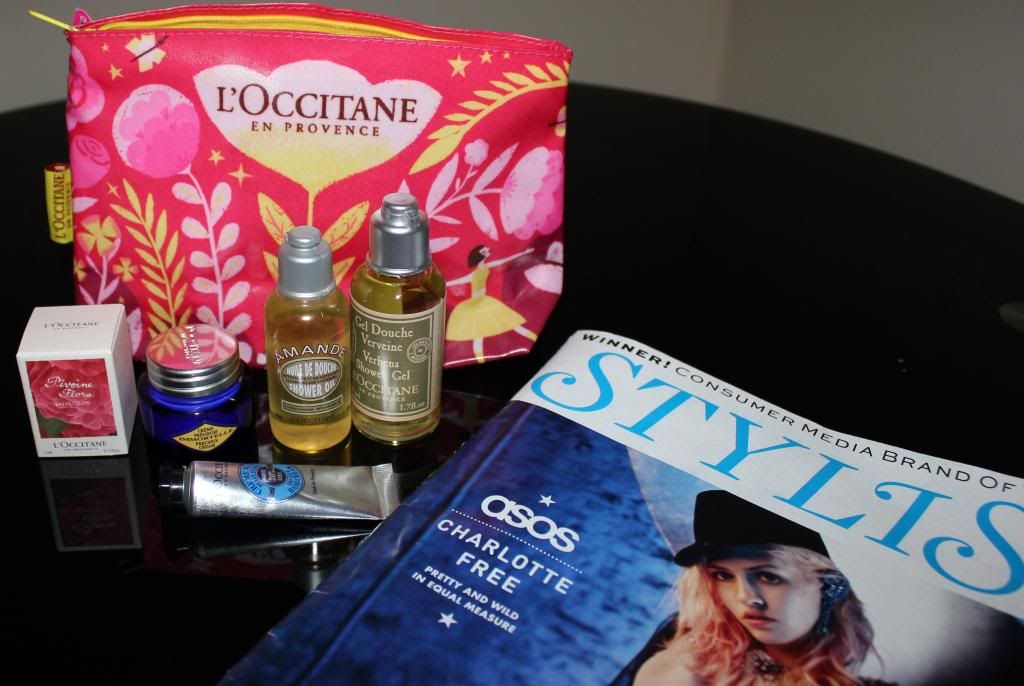 The L'occitane shop is like a sweet shop for me, I love the intense scent that catches you as soon as you go inside, all the product displayed like you where in a Provencal market, and the body lotions…aawww I'd buy them all!
Basically with every purchase of £15 or more you get this little make up bag full of travel size of the most famous products of this brand:
-
Shower oil with almond oil
-
Immortelle precious cream
-
Pivoine flora eau de toilette
With all the Christmas presents I have to do, it was not difficult to choose a gift box for my sister in love, the "Fleurs Merveilleuses Collection" , which contains a hand cream, a soap bar and a shower gel.
It's £18 and as you can expect by the name, has got a very fresh floral scent.
The sale assistent gave me some samples aswell, always very appreciated!
All you need to do is go to any L'occitane shop with the voucher you find inside Stylist and do your

Christmas shopping!
If you like l'occitane products, be sure you check the website or you subscribe to the newsletter, they are usually very generous with discounts and special gift.