Hi my lovelies how are you?
Are you all out to celebrate bonfire night?
I went to a little park around my house where there has been a little display of fireworks and that was very nice, believe it or not is the first time I go out for bonfire night!
At the moment I am on the sofa with the adorable dog which is scared to death of fireworks, poor little thing!
So what did you do for Halloween? I went to an amazing party that my friend holds every year.
I absolutely adore doing scary make up, and these are few of the comments I got about this particular one:
Husband " You are mental"
Friend # 1 "how could you think about something like that??"
Friend # 2 "You must have had a difficult childhood"
Friend # 3 "You are a psycho"
Friend # 4 "I'll never ask you to babysit my children"
Are you curious now?
Here we go....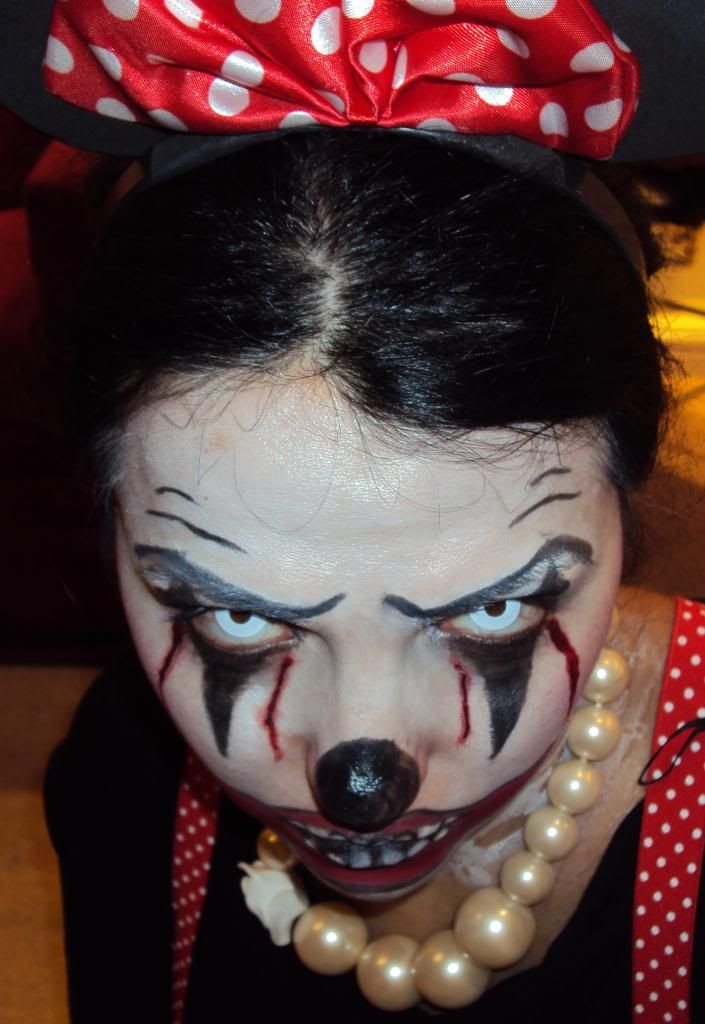 Who doesn't love Minnie Mouse??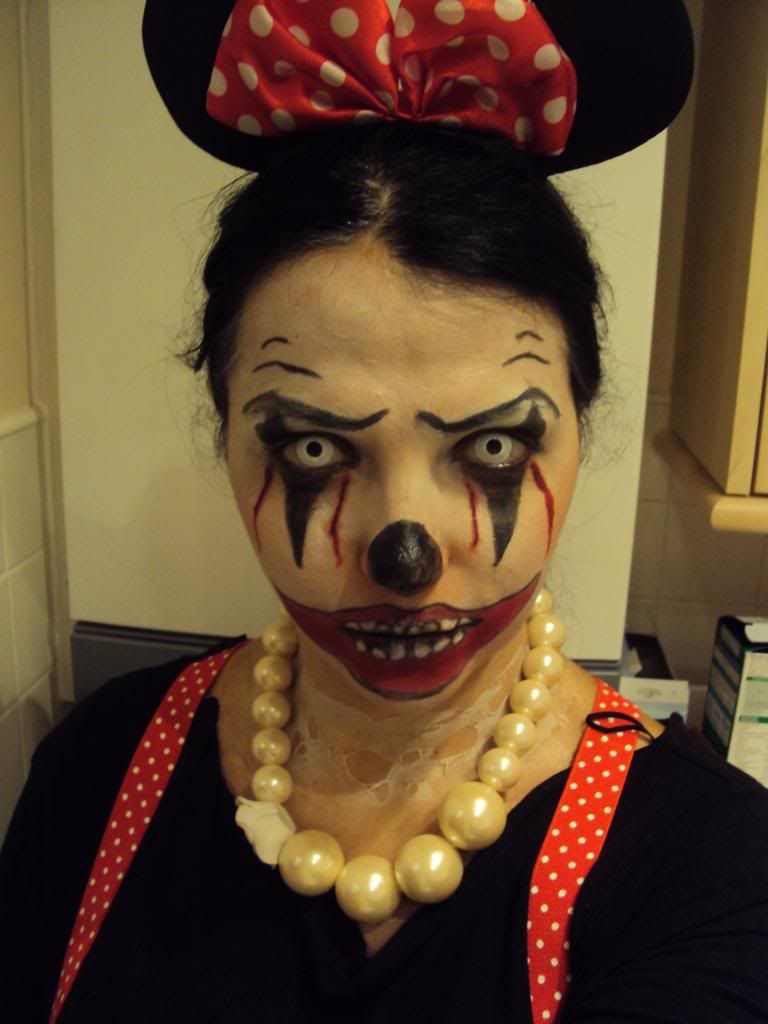 I found the make up tutorial on the amazing Melissa Bernard 's youtube channel, it was a "Killer Clown" really but I adapted it to my idea of Killer Minnie Mouse!
What do you think about it?