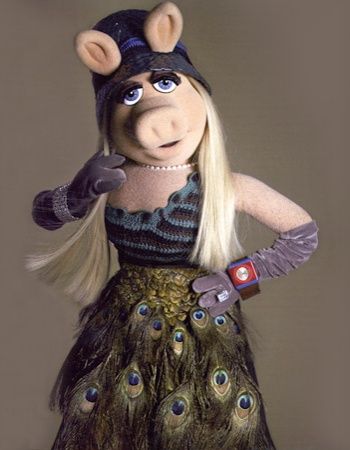 This is a real diva.

I will never be stylish, sexy and polished like her!

I hate my husband because he didn't allow me to keep a Miss Piggy soft toy on our bed.

Having said that, when I saw these in Primark I had, of course, to buy them!

The first one is my fave pijama's top at the moment, with the botton being another piggy's piece bought at asda few months ago.
The second one is definitely my fave one!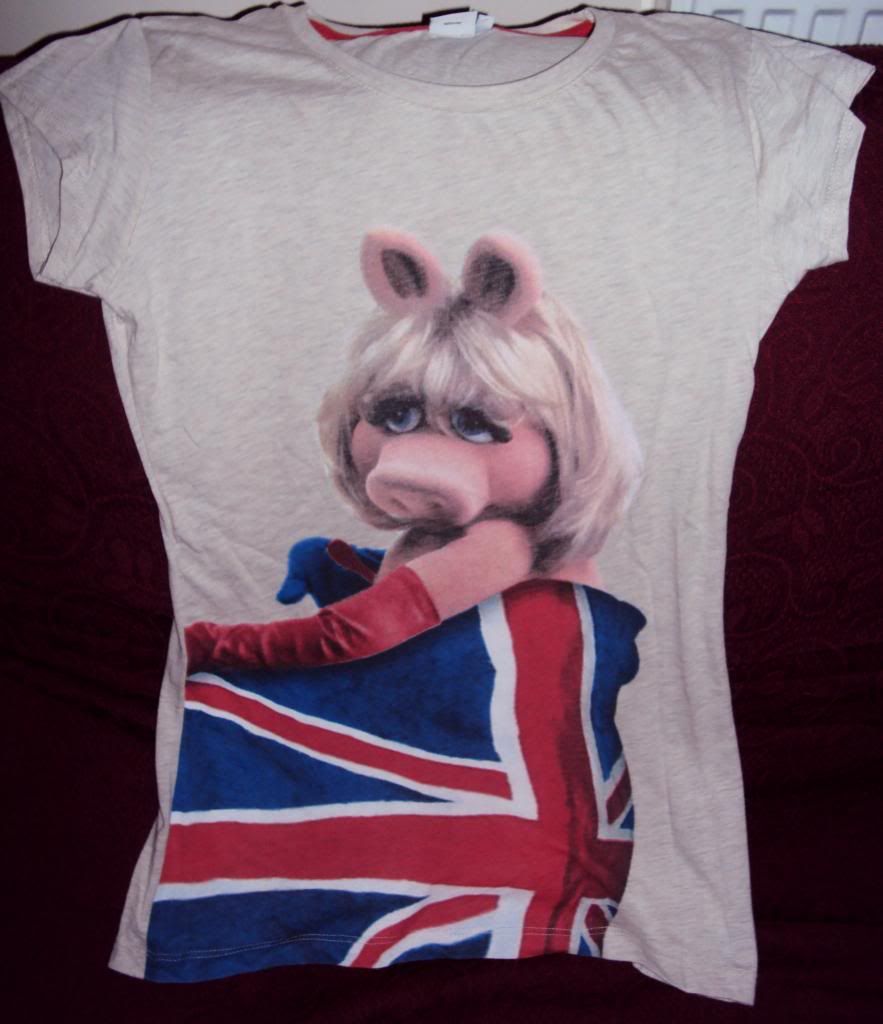 I have been wearing it with skinny jeans, my Louboutin and a black blazer and it works so well!!
This has been bought in primark few months ago, it's a present I got from my friend, well she Knows me pretty well!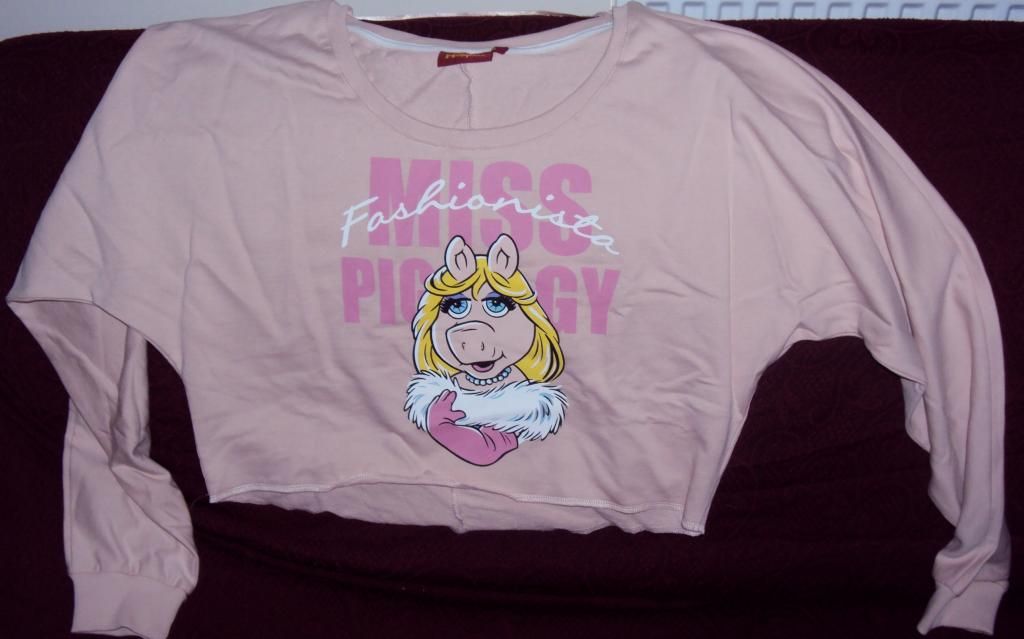 I wear this to go to the gym (ok, let's say when I am a good girl) so maybe people will notice my lovely jumper and not the fact that I am basically doing nothing.
They were all about 4 or 5 quid, ah lovely guilt-free primark shopping!!
Ok, this is the last one, bought last week in asda, for about £8.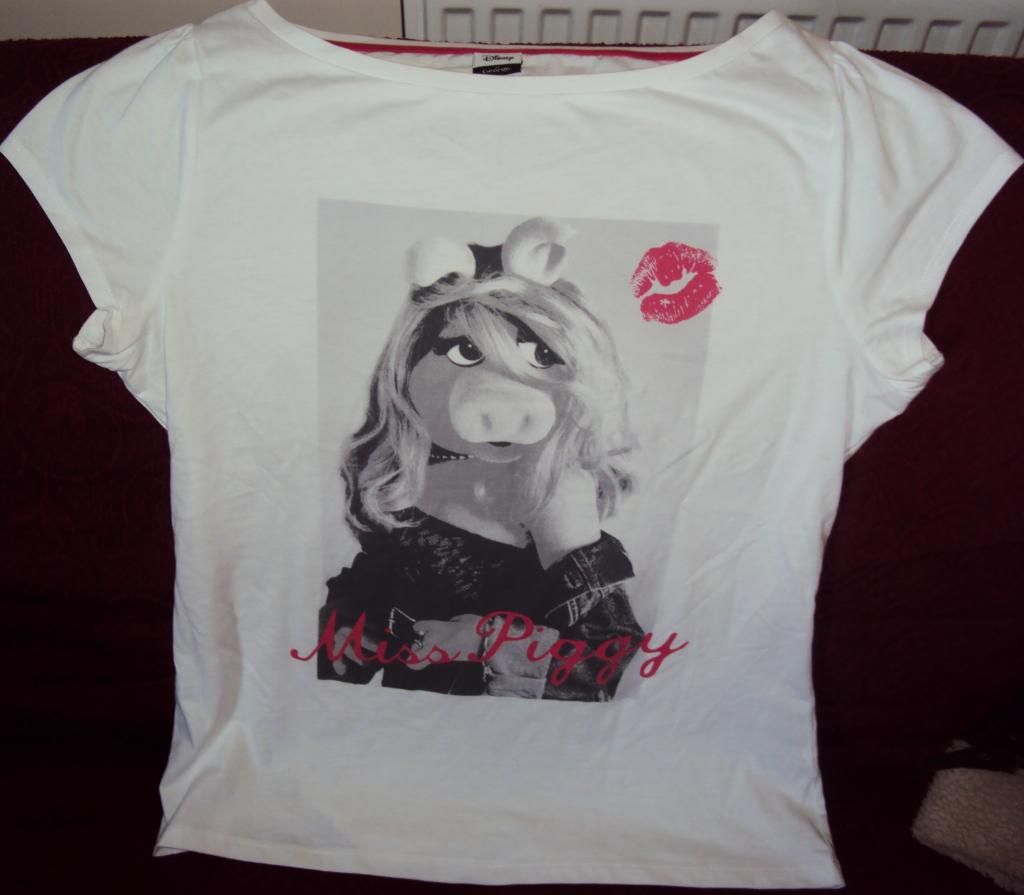 I really like the black and white print, and please ladies and gentlemen spend a minute to notice what is she wearing…lace, jeans, leather: this lady knows how to wear a sexy outfit.
Are you a Miss Piggy fan??? Share my dears!