Hello!!
Are you having a lovely week end you all?
I am relaxing on the sofa, blogging and watching "Ugly Betty", no words to describe how much I adore Mark and Amanda!
I am looking forward for tonight, I am going to the Manchester MEN Arena to watch the new production of "Jesus Christ Superstar", with Mel c as mary Magdalene.
I am a sucker for musicals and Jesus Christ is one of my favourite one. I'll let you know about it.
So today I am gonna talk you about t shirts: don't you love when your t shirts do the talking for you??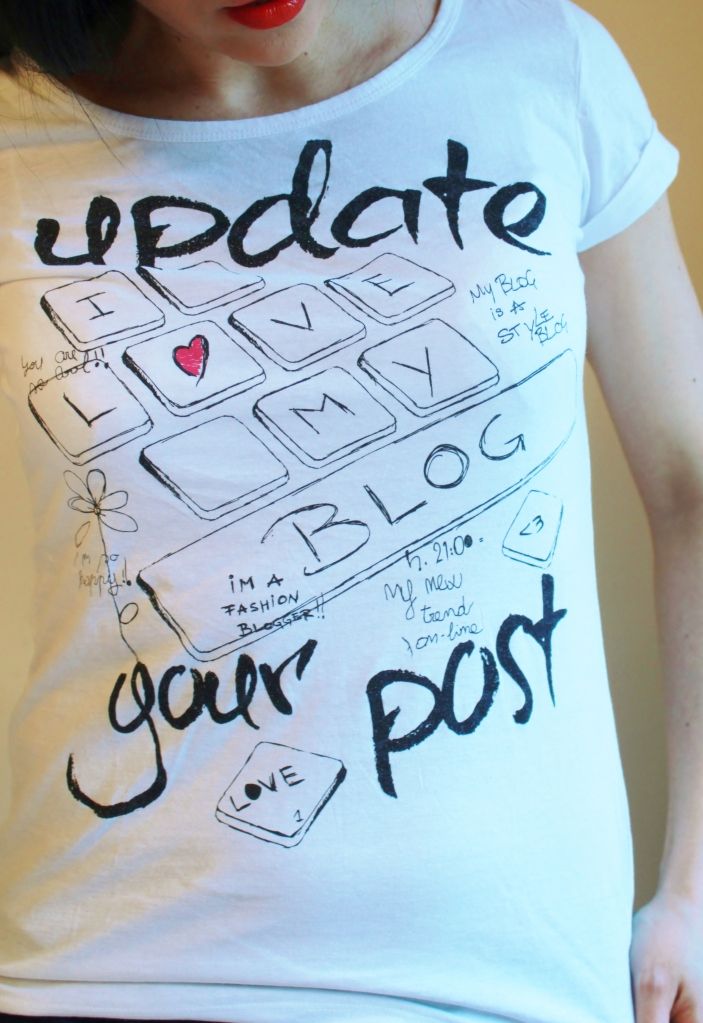 One of my favourite ever, this was bought last year in Matalan and as you well know, Audrey was always right…
I wish there was one that says "Monday is the new name for hell"!!
Have a great week end everybody!!