My will power is worthy less than a bikini on the North Pole.
Viewing the Anna Dello Russo previews on the various websites and magazines I convinced myself that this time H&M was not gonna have any penny from me.
In

my excuse I can tell you that I only popped into the store on the late afternoon to buy a jumper and I was not expecting at all to find nearly all the limited edition collection that came out this morning, usually with this kind of collections what you find at 6 pm is the dust on the floor.
I started to browse around and I was very happy to find the green snake bracelet that caught my eyes in the magazines.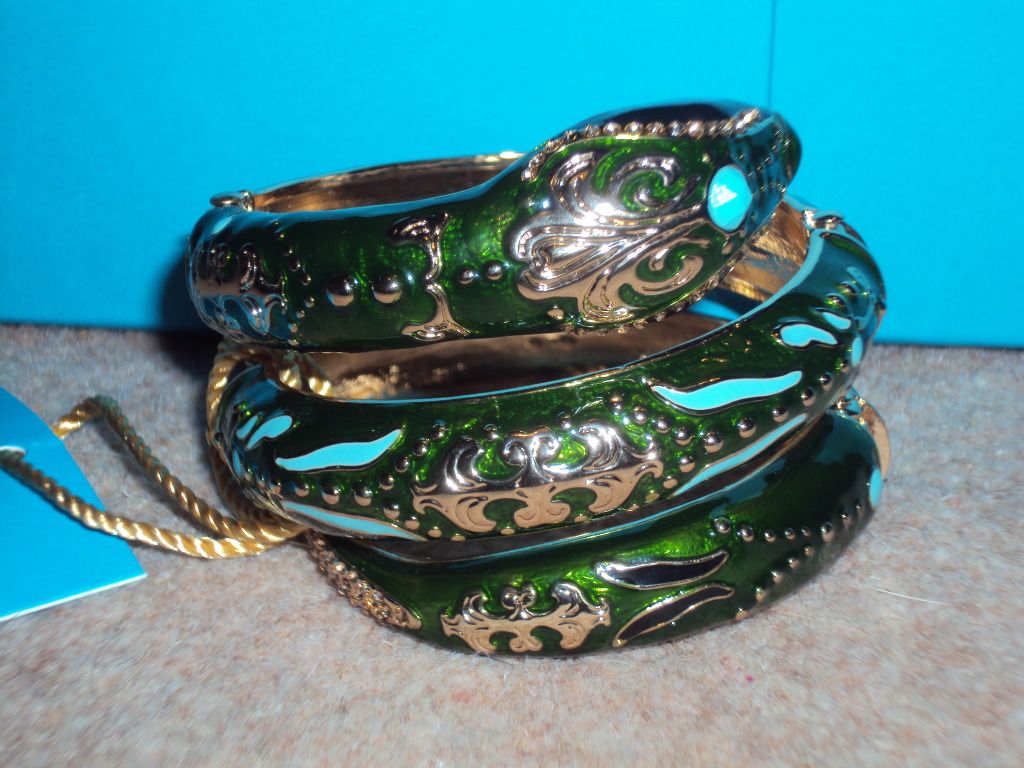 bracelet £34.99
Once I secured it in my basket I had a little look around…and I don't know why I ended up buying this snake earrings that at the end of the day, were only £ 14 and every girl should have a pair of loops earrings.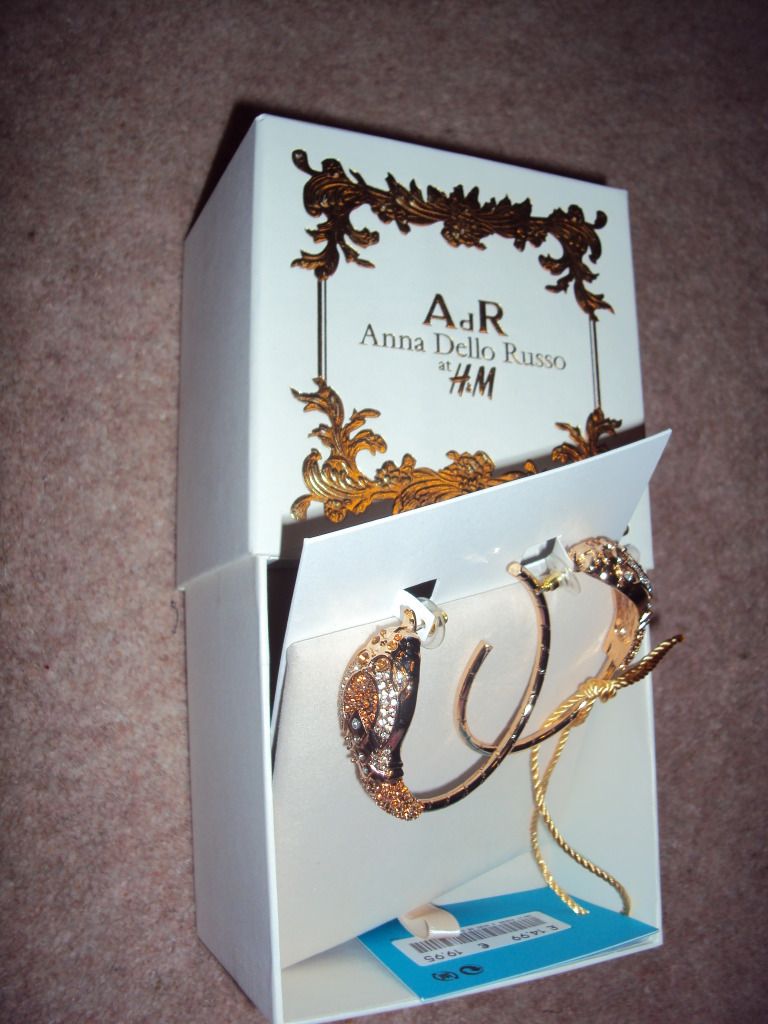 Earrings £14.99
Should have this been enough? Yes, although all those sparkling was really charming…
Few minutes later another animal was in my basket, in the form of a crystal encrusted alligator.

bracelet £24.99
I had a look at the shoes but I was really disappointed with all of them, nothing really worthy that crazy price tag, the quality is very poor, comparable to any shoes you can find in primark or market's stalls. Same for the bags, really really nothing special.
Now, you will be very surprised to know that the big piece of the collection, the iconic hairband with the two birds was still available to purchase, there were a lot actually, don't really understand why, Alfred Hitchcock would have loved it.
All happy with my purchases I was making my way to the till, when a lovely lovely (damn you!!) girl asked me an advice about the matching of a golden chain necklace with her dress.
She looked very nice and the necklace…well…ok let's say we exchanged favours and she assured me it was perfect with my new jumper.

Necklace £34.99
At this point I convinced myself it was really time to go and that's it, I have been a good girl (Really??).
Now dear Anna Dello Russo, I am gonna break your lovely skinny legs if any of these breaks, gets dark or worse, if there are crystals falling down.
Hopefully I will be able to show you how I wore all this.
Did you buy anything from the collection? What do you think about it?