Every time I know there is a blogger event in Manchester I am very excited and I do everything I can to join it.

When I saw that there was an event at Karen Millen in Selfridges for the launch of their new denim jeans and that the fantastic Vipxo (if you don't know her probably you've been living inside a cave, check her blog out, now!) was gonna be the guest of the night, I was't excited, I went just absolutely crazy about it and find myself in a mission: get myself an invitation.
I kindly asked (begged on my knees maybe?) to the PR to be on the list and thanks God I got in!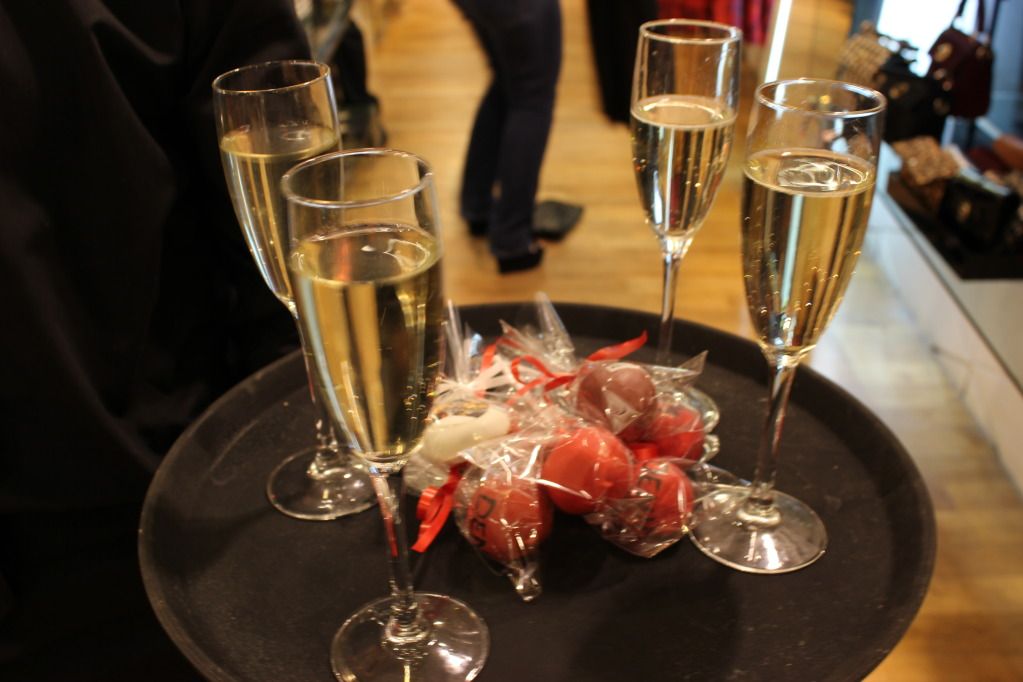 The event was held on the 25th august in the Trafford Centre, where Selfridges was having a "destination denim" theme all over the store.

Once I got there I met some lovely other bloggers and of course our star Vipxo that was ready to answer all our style questions and had a tweet chat time as well with all people interested.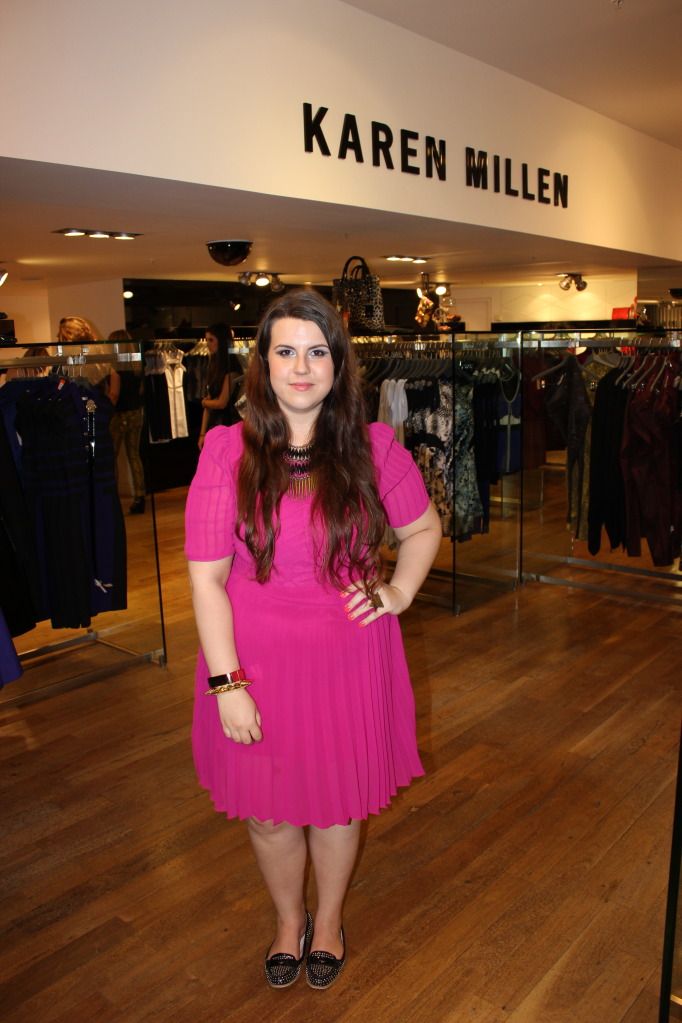 Karen Millen is an old friend of mine ( metaphor), I own quite a few (too many if you ask to the perfect husband) dresses, it's the first place I go when I need a special occasion outfit.

I love the fabrics, the colours, the clean and classy designs, the dresses that probably in 10 years will not be out of fashion just because of the sartorial look they' ve got.

Look at these shoes and bag... they remind me of Valentino!


Everybody in the store has been very nice and helpful to show us the new denim collection which is well worthy a try.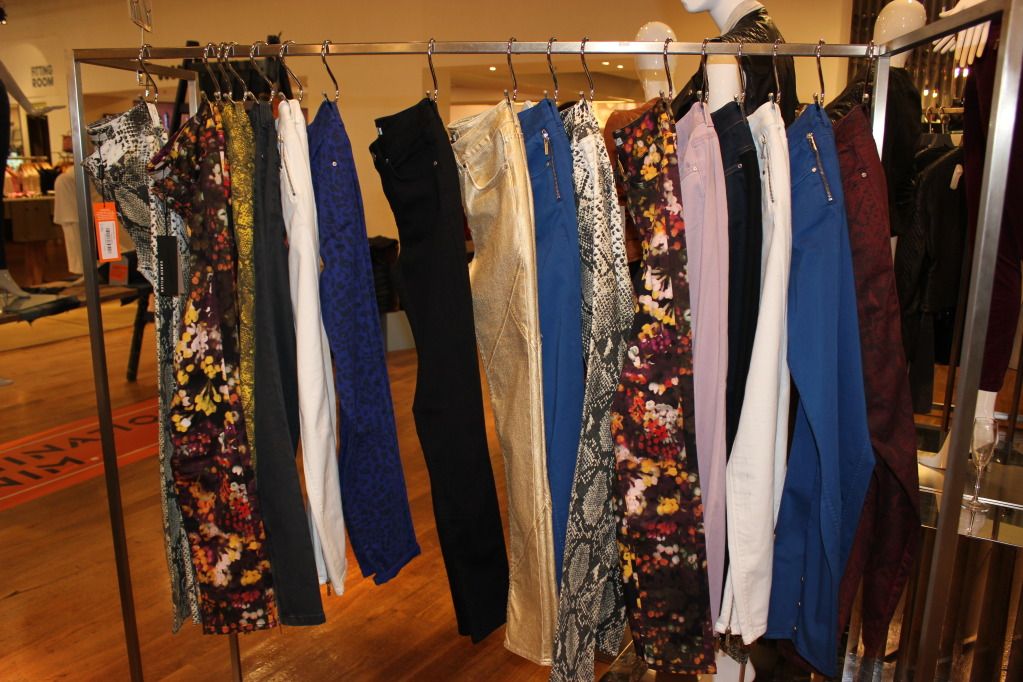 As you can see there are some staple coloured denim jeans and some with prints, that I have to say are my favourites.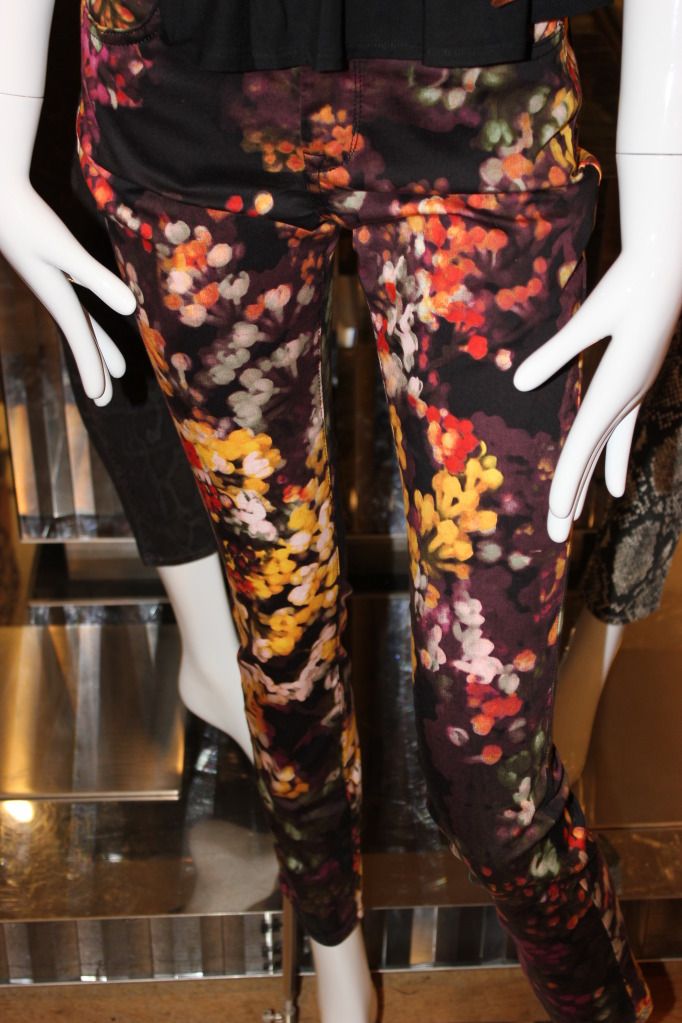 These were my favourite pair, well to be honest I liked all the outfit.
I can foreseen few purchases here, like the yellow snake ones, especially because the price is not bad at all, starting from £75.

We were kindly given a gift card to spend in the shop and soon you'll see what I got, with the blessing of Vipxo and all the others!


I wanna thank you again all the people I met today and of course the Karen Millen staff and I really hope there will be more events in Manchester, has been nice to meet lovely bloggers like Gwen Sharon and Laura!
Have you seen these new jeans in store? What do you think about it?