How are you all doing today?

It is a really busy and stressful time for this very tired blogger, going around for furniture, asking quotes around for some works my house needs, working a lot, too small time left for blogging then!
I really would like to go back home for a few days, spending my days sunbathing, eating, reading and basically doing nothing, but it's not gonna be any time soon unfortunately.
Anyway today I want to show you a little purchase I recently did in H&M.


Wear you protective glasses please...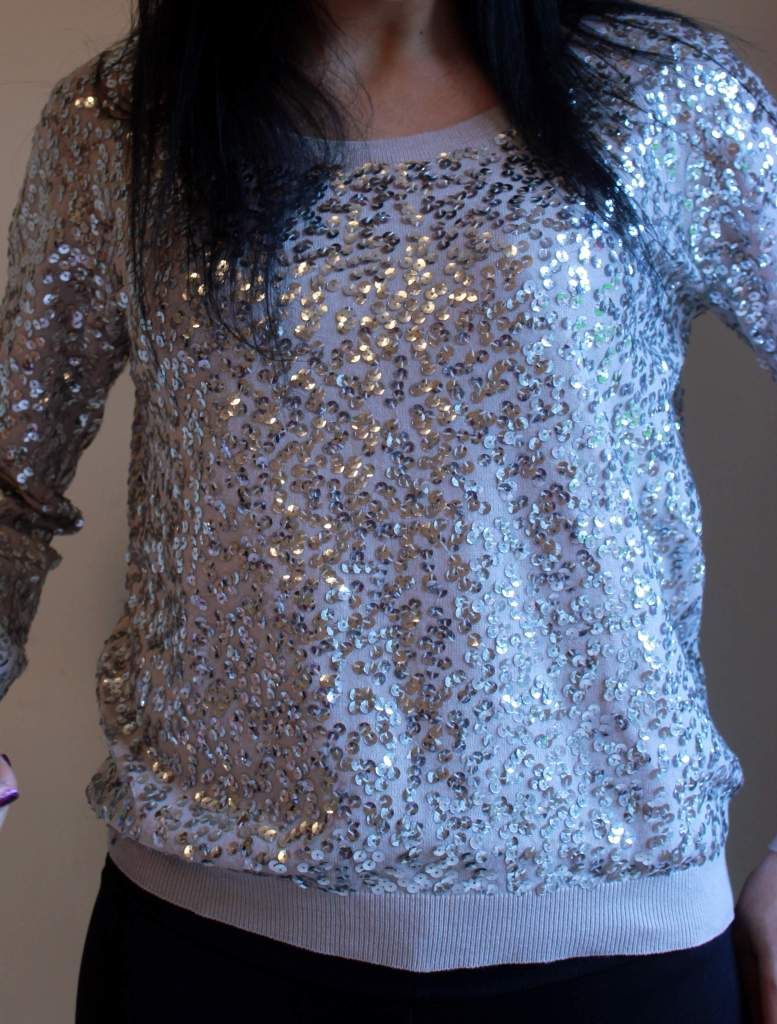 What do you think?
I adore it.
It's just one of that jumper that can transform your standard outfit to a special night out one.

Jeans, heel or flats or with biker boots and leggings and this and you're done!
It's a light beige-gray colour with silver sequins very easy to match.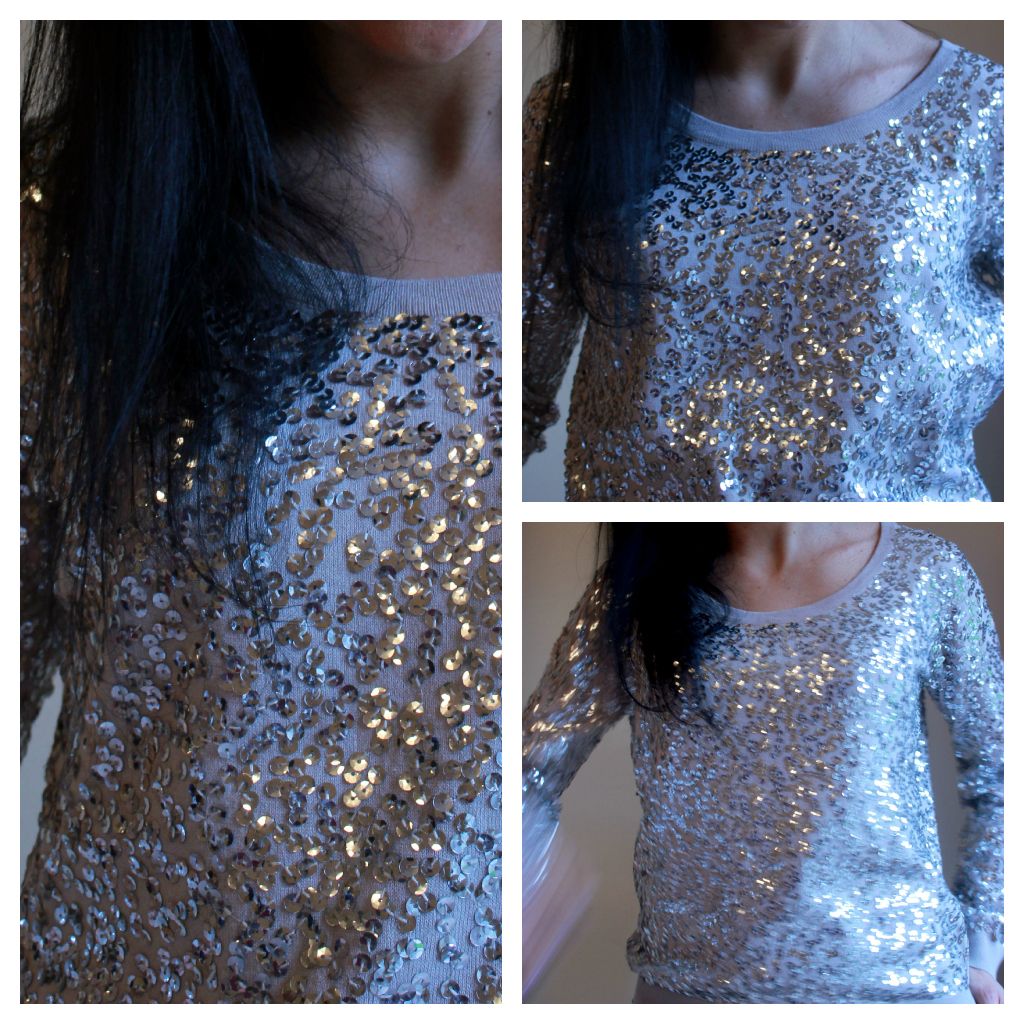 I wore it to go out for dinner last night with black skinny jeans and patent heels and even if my friend kindly asked me to swap sit because I was blinding her with the reflex of the lights, it received quite a few compliments.
I believe this jumper has been in the stores since summer and I don't understand why I cannot find it on line when I only bought it two weeks ago.
Unfortunately I cannot really remember how much I paid for it, but I kind of remember it was about 20 pound.
I am really intrigued by the new H&M collection, and of course I am thinking about Lana Del Ray and Martin Margiela; I am not sold on the Anna dello Russo accessorise collection, I'll probably skip the crazy queue this time.
What about yourselves? Any nice purchase to advice?