On my third day in Chicago Perfect Husband was working, so I had all the day to visit the city by myself, and of course, I had to see the aquarium.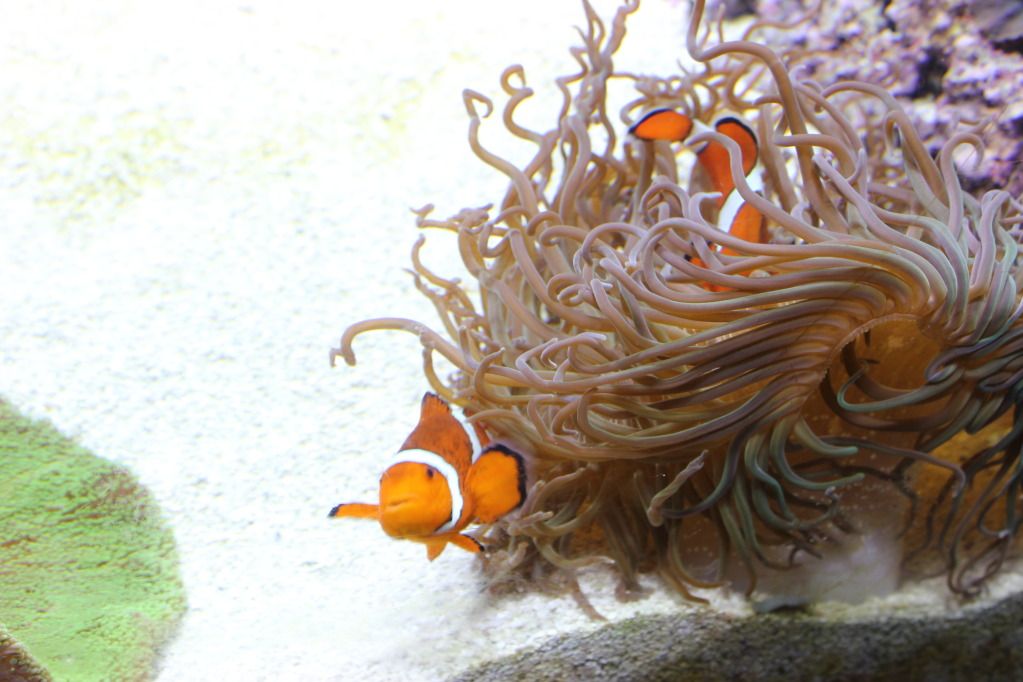 Say hello to Nemo!!!
You have to know that I am a freak for aquariums, if I am in a place where there is one, you'll find me there.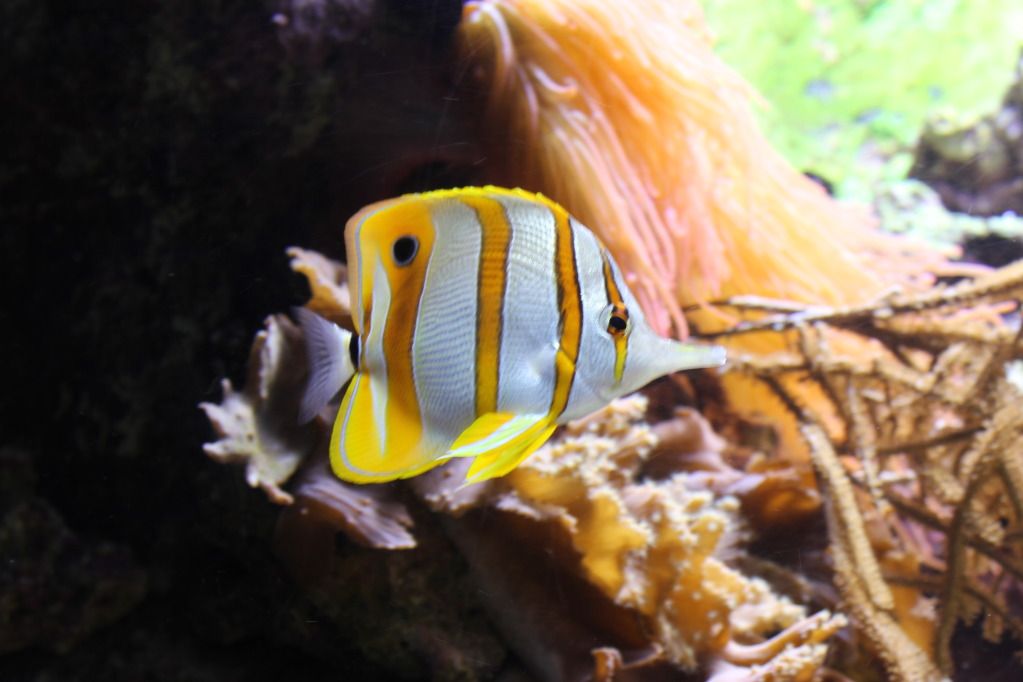 "look into my eyes.."
Located in
South Lake Shore Drive, is in a big building just situated in a beautiful park called Museum Campus, just facing the lake, and it's called John Shedd Aquarium
, being this one a famous philanthropist that actually donated the aquarium to the city of Chicago.
There are different sections and special exhibitions and probably 20 blog posts would not be enough to describe it.
I'll let the pictures do the talking!
"I have been headbutted by my girlfriend.."

I was impressed by the special exhibition, that was about jellies.
I find them fascinating and elegant; of course you can say that when they are in a tank and you are well protected by a glass, instead of finding yourself swimming like Michael Phelps when you see one in the water around you.


Apart of the exhibition anyway, I must admit London aquarium is 10 times better, with bigger tanks and more species.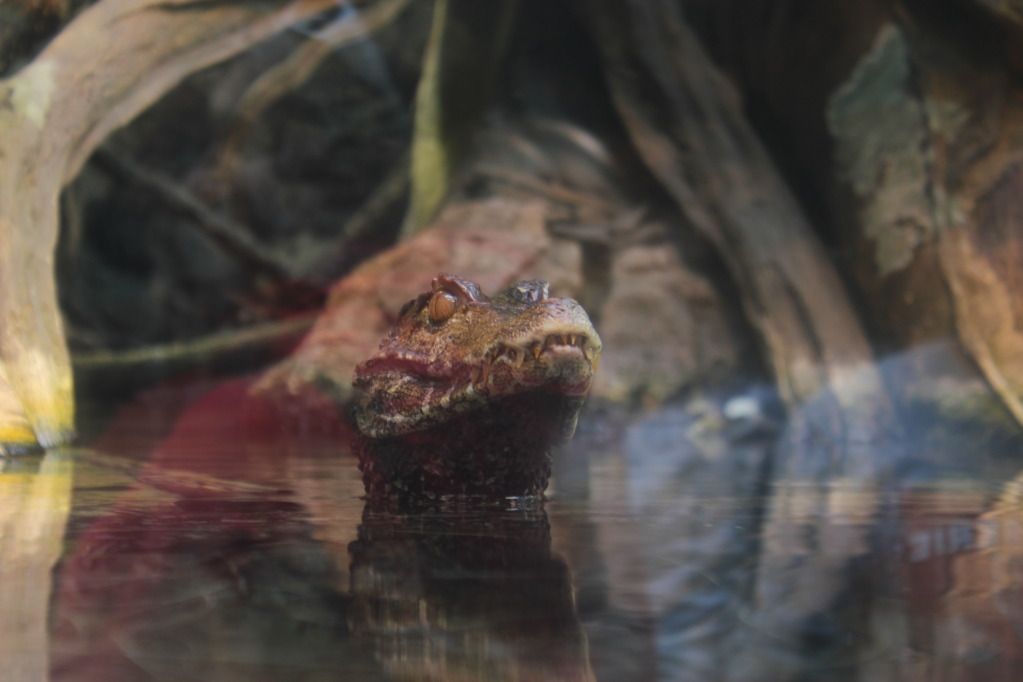 "what are you looking at?"
The dolphin and whales exhibition was a waste of money, a very shallow performance and too much talking for few jumps in the water and swimming on their back. My adorable dog would do much better. Maybe. Not really, that dog cannot swim.
probably one of my favourite!
The entrance ticket is 35 dollars, special exhibitions included,
here the link!
mmm I am thinking of crab salad, they were actually bigger than my adorable dog!
Have you ever been to see an aquarium? Any advise about a good one?