Browsing around superdrug is always worthy; most of the time I go home with something really nice and most of all cheap.

This is the case....


Pocket friendly brand Barry M has improved the range of his make up brushes with these adorable additions.

I am a sucker for make up brushes and neon colours. When they come together I just can't resist.

I got the foundation brush, the eyeliner and the eyeshadow ones.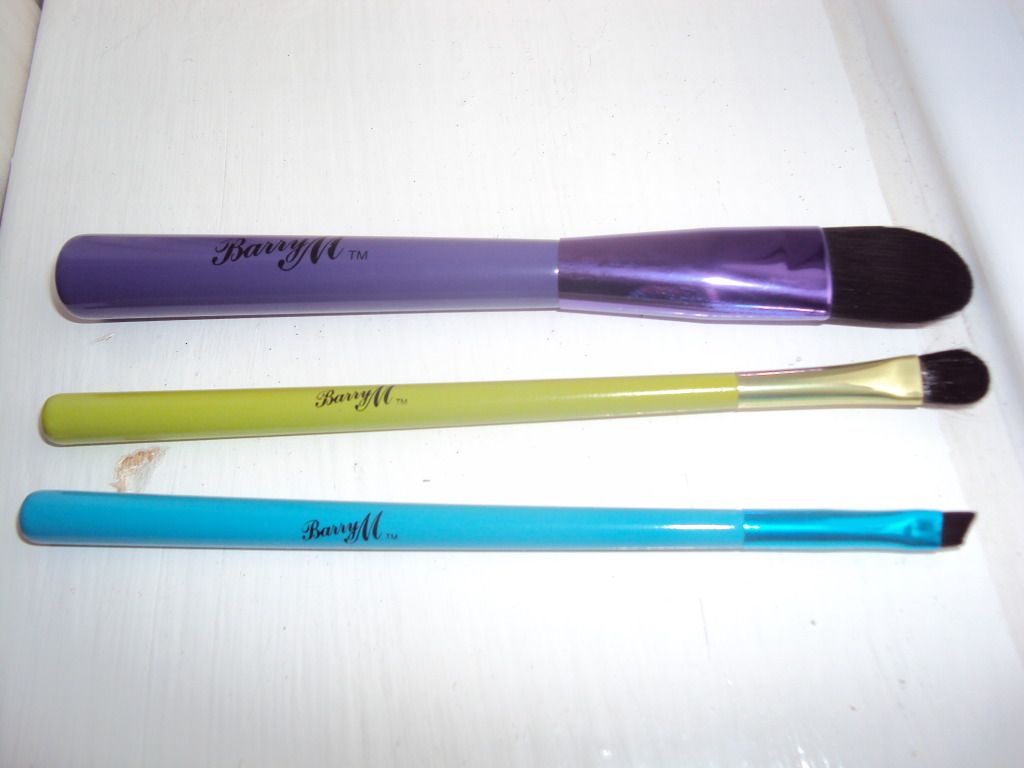 The bristles are synthetic and after a couple of times I

have washed them I didn't notice any fade in the colour or worse, loose bristles.

The eyeliner brush is my favourite one.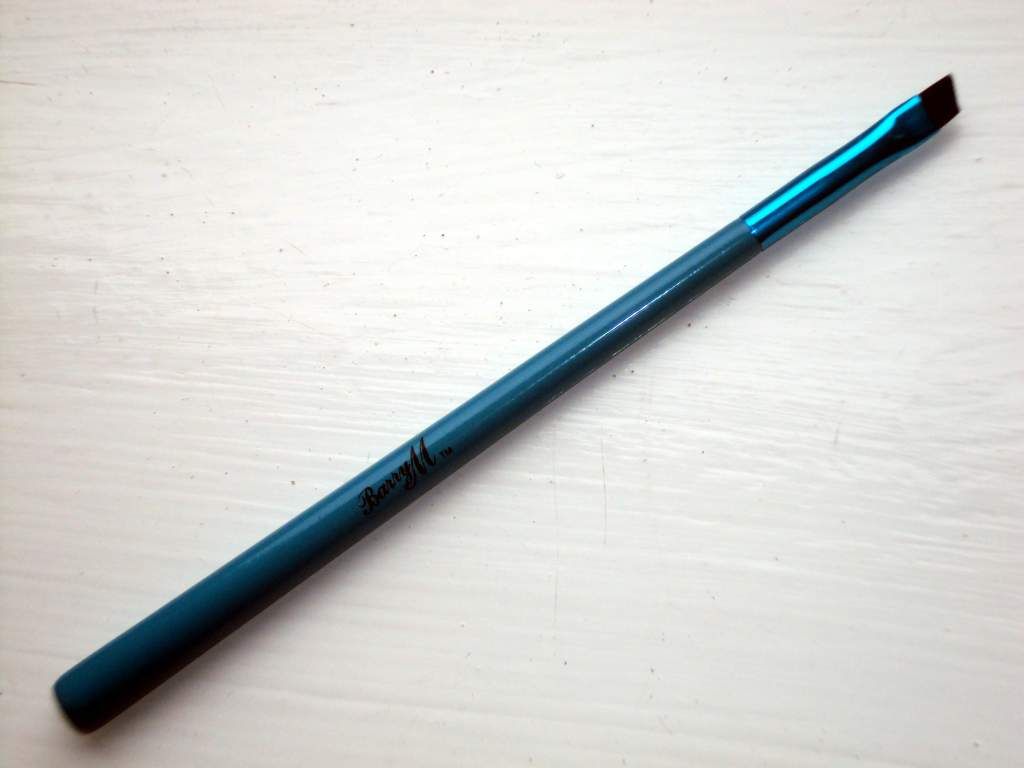 I only use gel eyeliner and I tend to change the brush once every 2-3 days so I have got a few and I can tell you this is very good quality, nothing less that a more expensive one.

The bristle are hard enough to give you a precise and defined line without hurting or worse, scratching your eye.
The handle is very thin, maybe too much for me, but I wouldn't say this is a big problem.
Price? Only £ 2.99!!

The eyeshadow brush, has got very soft bristles. I am using this to apply loose eyeshadow and it works nicely.
It is described as ideal to use with pressed eye shadows as well but in my opinion the bristle are just too soft to work with compact powders.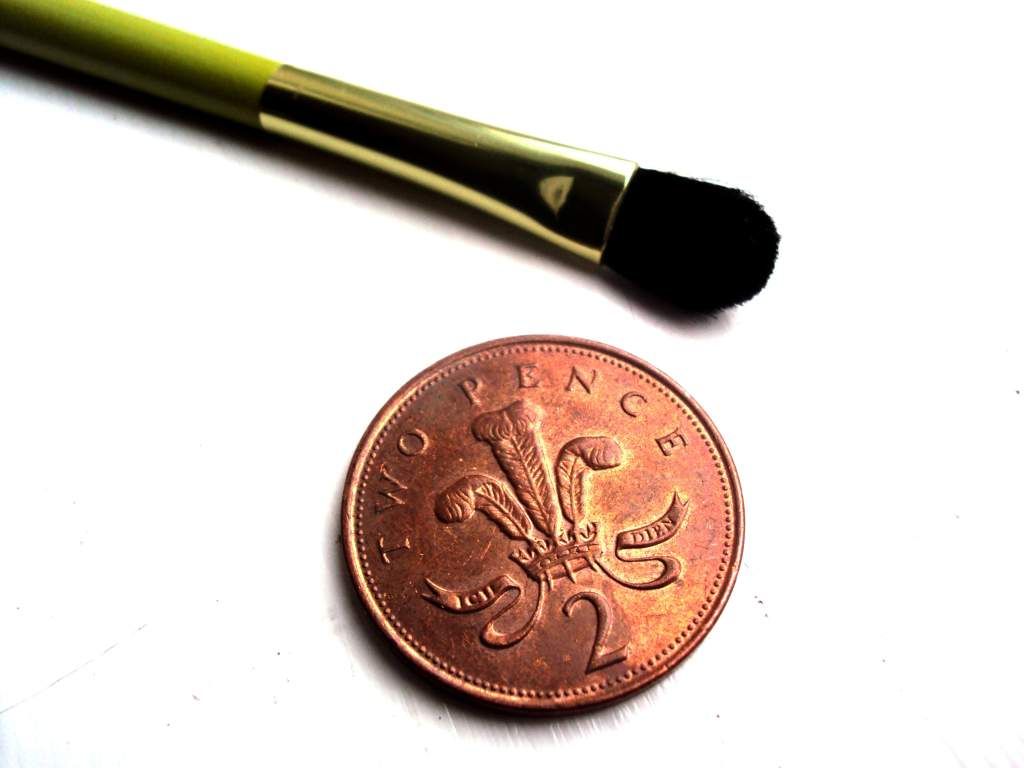 As for the eyeliner brush, for £ 2.99 this can be yours.
The foundation brush is flat and tapered the end and again, does the job perfectly.
I have been using this to apply my liquid foundation and even if I still prefer a duo fiber, I kind of like the use of this brush when I need to insist on covering spots or pigmentation, let's say when I need more coverage thanks to all the nutella I have been eating!!
This last one will cost you £ 5.99.
There are more brushes available, like the concealer, bronzer and powder brush and a lovely set with mini brushes.
Overall I can only recommend these brushes, if you are looking for a budget friendly solution for your stash, give it a go, don't think you will be disappointed.
Which brand would you advise for make up brushes?